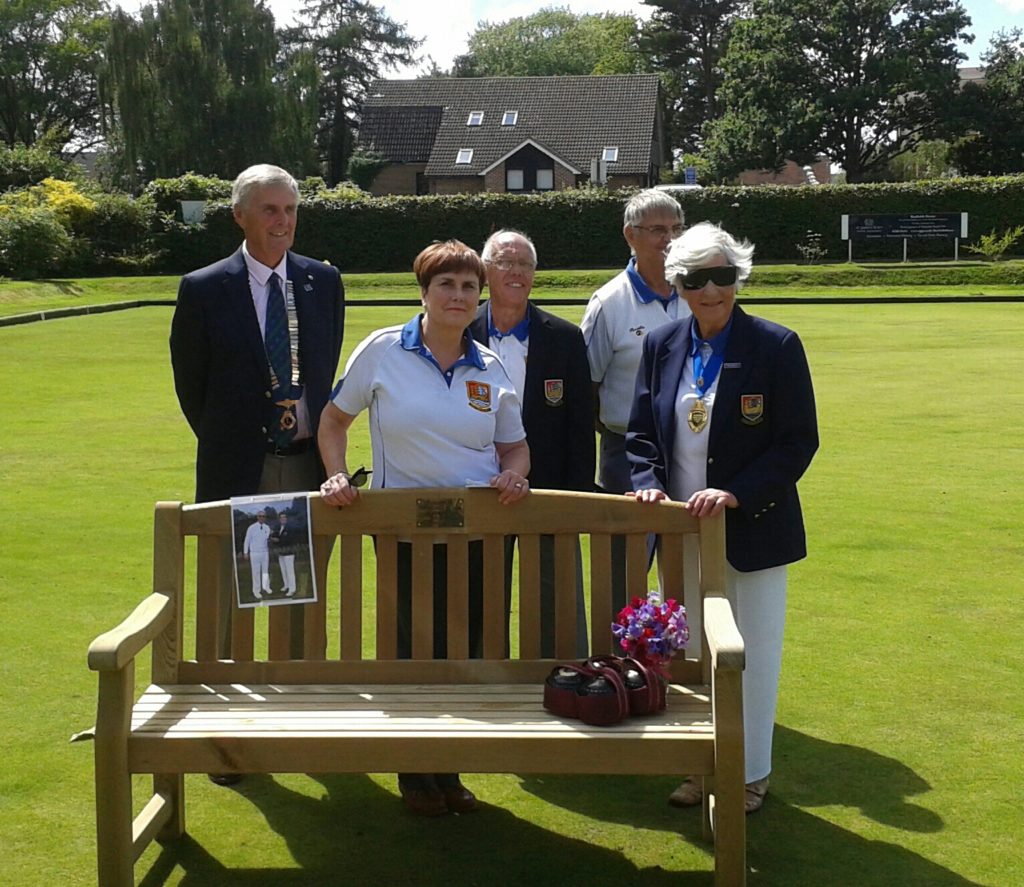 Tenterden Lions Club have presented a bench to Tenterden Bowls Club in memory of Reg Gray who passed away last year
Reg was a dedicated member of both clubs where he made many friends. Reg actively supported Lions, raising much needed funds to help those less fortunate than himself and assisted on local service projects. He proudly represented the Bowls Club at inter-club, friendly and County matches and will be sorely missed.
Tenterden Lions Club and Tenterden Bowls Club are always looking for members, so if you fancy a new challenge, want to make new friends and have fun, why not give the clubs a ring for details – Lions (Rod Macdonald) Tel: 01580 764705.  Bowls (Ray Walker) Tel: 01580 761945. They look forward to hearing from you!
The photo shows Lion President Mike Boughton, Reg's widow Joy who is also a member of both clubs, Bowls Captain Ray Walker, Bowls member Ken Chapman and Bowls President Jenny Crickmore-Porter.