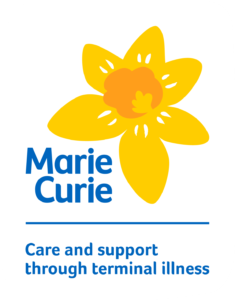 Just recently Tenterden Lions Club members raised funds for Marie Curie in Tenterden High Street and outside Tesco's.
The Grand total was £1,930.25 – that's almost 100 hours of free nursing!
In case you are not familiar with Marie Curie and the support they provide, here are a few facts:
Marie Curie is the leading charity providing care to people living with any terminal illness, and their families, in their own homes or in one of the charity's nine hospices.
Marie Curie has almost 2,100 nurses, who work in the community to provide free end of life care to 94% of the UK population.
They offer expert care, guidance and support to help them get the most from the time they have left.
In 2013/14, they supported 40,844 people – 5% more than the previous year.Marie Curie has nine hospices and is the largest provider of hospice beds outside the NHS.
All their services are always free to patients and their families.
Marie Curie fundraising and income
For every £1 raised, they spend 70p directly on helping people with terminal illnesses. Ways in which they do this include providing nursing and hospice care, research into better ways of caring for people and work to improve care and support across the UK.
They pay 50% of the cost of running their nursing service and 54% of the cost of their hospices. The rest of the funding comes from the NHS.
They need to raise £5,500 every hour to cover the cost of Marie Curie's entire nursing service across the UK.
Marie Curie volunteers
More than 9,400 people volunteer regularly for Marie Curie.
More than 3,200 volunteers help in their shops, serving customers, organising displays and pricing and sorting goods.
Almost 1,200 hospice volunteers help at their nine hospices undertaking a broad range of activities, including running reception, providing bereavement support and complementary therapies, gardening and driving patients to day care.
If you would like to see more information about Marie Curie, just go to their website: Website: www.mariecurie.org.uk
Save
Save
Save