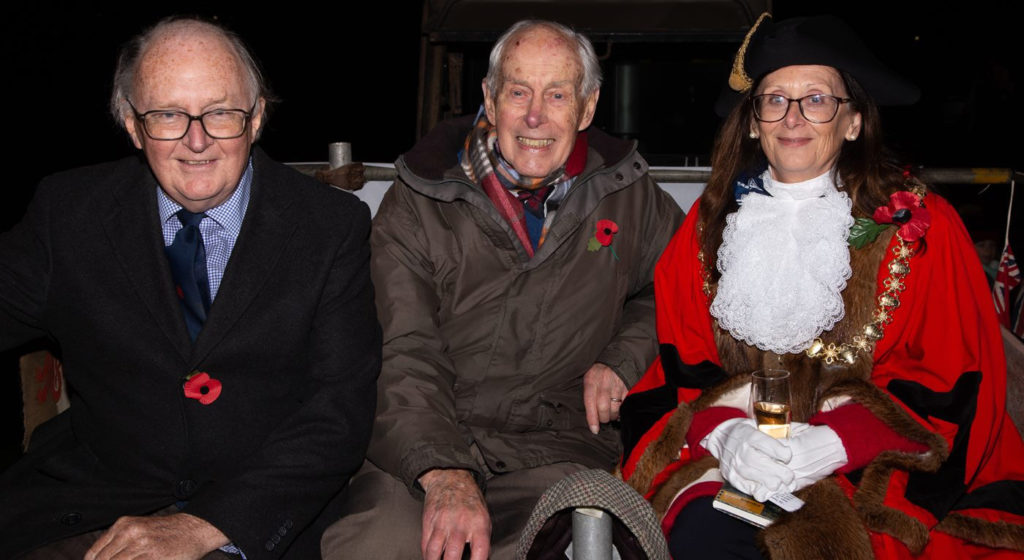 Members of the Tenterden Lions Club were part of the Remembrance Day parade on the 11th November 2018 and the President Mike Caridia laid a wreath at the War Memorial.
The founder member of Tenterden Lions Club, Roger Champion, had the honour of lighting the newly erected commemorative Beacon on Sunday on the Recreation Ground. He was joined by the Mayor Cllr. Mrs. Pamela Smith, Dr Raymond Crawfurd and President of the Tenterden Lions Mike Caridia. Both Dr Crawfurd and Roger Champion are Freemen of the Town.
The Tenterden Lions Club donated funds to craft the Beacon and the Tenterden Council provided the post. Many members of the public came to watch and a Service of Blessing by Canon Lindsay Hammond, was held prior to the lighting of the Beacon.