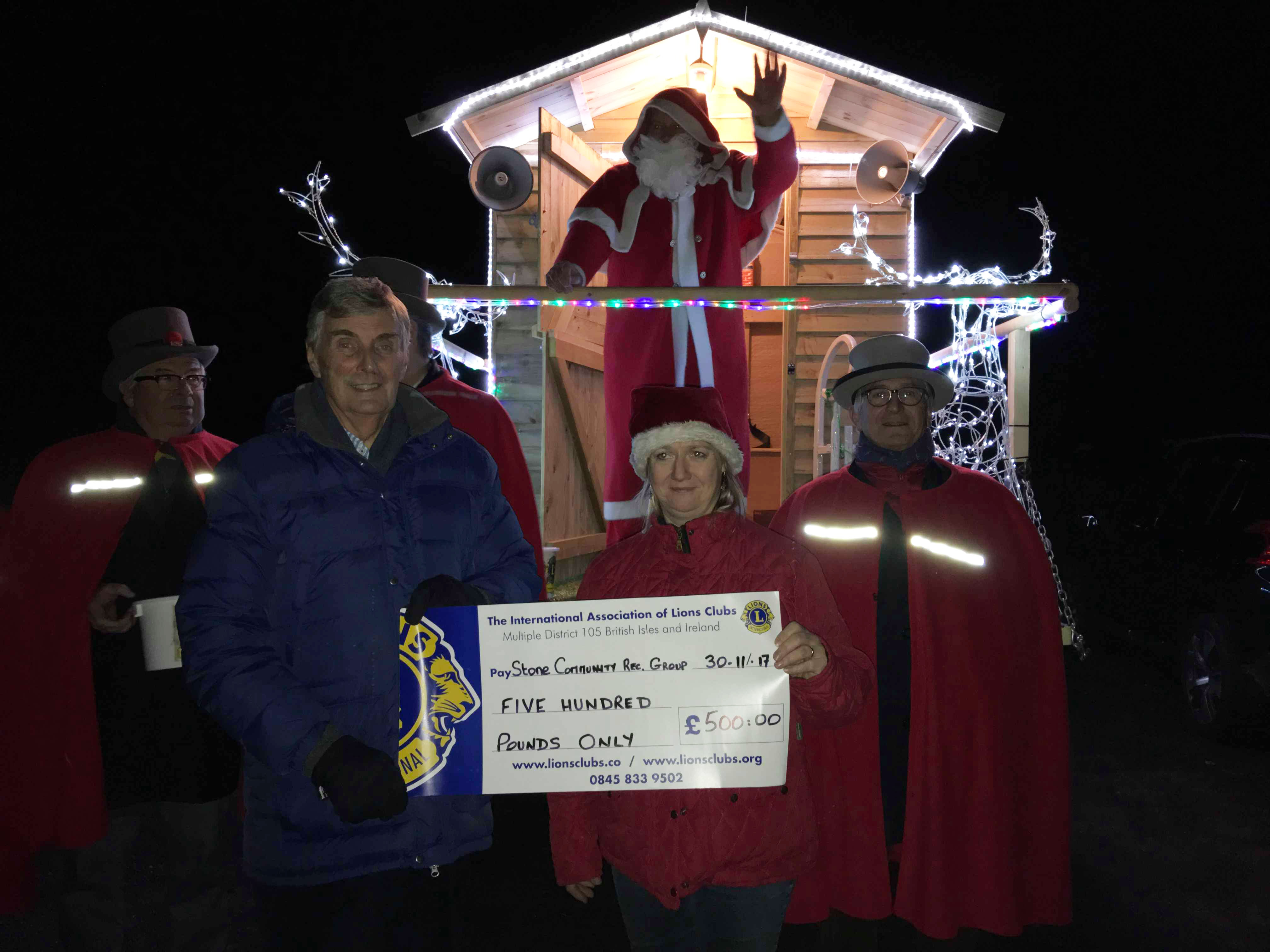 Tenterden Lions Club visited Wittersham and Stone-in-Oxney villages as part of their Xmas float excursions on Thursday 14th December and were accompanied on this visit by their Lion friends from Le Touquet in France.
During their visit to Stone-in-Oxney, Tenterden Lion's President, Mike Boughton, presented a cheque for £500 to Sue Lowrie of the Stone Community Recreation Group for various projects.
Sue Lowry thanked the Lions saying " Thanks to the Lions for your generous contribution to our community play area. With your money we have been able to repair and paint our old swings and to purchase a new toddler swing.
This new seat has enabled our toddlers and babies in the village to enjoy the experience of swinging in a new and very safe seat whilst being alongside older siblings or parents. They can now laugh and shriek side by side!
The new swing seats have completed phase 3 of our volunteer play area project, a project which is encouraging families and youngsters to get outdoors and explore and play together".
Tenterden Lions Club serves the community by helping raise funds for local charitable organisations including schools and individuals.